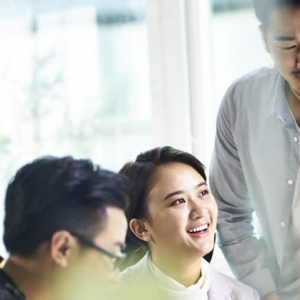 Job Type : Full-Time
Location : Hsinchu (Taiwan)
Post Date : 2021/11/16
---
Summary :
---
Roles & Responsibilities:
• Develop embedded management and control software for optical modules/sensors.
• Develop tools (software, script) to validate optical sensors performance.
• Build application software (based on Android platform) for whole system integration/testing.
• Evaluate the opto-electronics characteristics of module, analyze its optical/electrical properties and decide the settings for application software.
• Work closely with EE, FW, and Optics team members
---
Requirements & Qualifications:
• Master's degree in Electrical Engineering, Computer science or similar
• 3+ years of industry experience in embedded software development on (optical) sensors
• Experience in communication interface such as I2C, UART, SPI, etc.
• Experience in protocol like BLE (Bluetooth Low Energy) or WIFI or 3G/4G/5G network
• Familiar with scripting languages such as Python, Perl, etc.
• Experience in application software (based on Windows/Android platform), software integration and system level testing.
• Knowledge and experience of real-time operating systems.