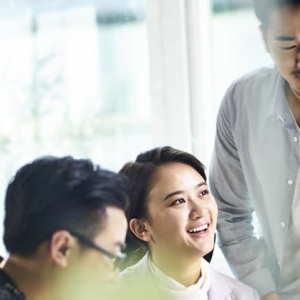 Assistant Engineer (one year contractor)
Job Type : Full-Time
Location : Hsinchu (Taiwan)
Post Date : 2023/05/22
---
Summary :
Artilux is looking for an engineering assistant/technician to support the RD work.
與研發工程師們逐步完成研發任務
---
Roles & Responsibilities:
Support the RD work
使用儀器完成光電的量測,如線性滑軌設置、積分球、數字萬用表、電源等
Use instruments like linear slide setup, integrating sphere, digital multimeter, power supplies, , … etc. to do the optical/electronic measurement.
蒐集與分析量測數據;實驗設計
Analyze measurement data and troubleshoot experiment limitation.
願意學習新知識與新產品
Willing to learn new field/product.
跨團隊合作
Work closely with cross-functional team members.
可修改python script
Ability to amend or handle python script (prefer).
---
Requirements & Qualifications:
Education: High school diploma in Engineering, or higher
Experience:

有電子、光學元件等驗證經驗
Hands-on experience in functional verification of electronic/optical components/devices
使用實驗室設備進行測試工作
Hands-on and fluent with lab equipment: linear slide setup, integrating sphere, digital multimeter, power supply, ...etc.
可同時間管理空多樣化作業 Able to manage multiple tasks at once
可獨立作業 Needs to be able to work independently