Fairs
2022/05/24 - 2022/05/27 Taipei, Taiwan
COMPUTEX TAIPEI 2022
Artilux unveils full product series at COMPUTEX 2022
Artilux, the renowned leader in CMOS SWIR optical sensing technology and GeSi (Germanium Silicon) technology, today announced that a full range of products will be showcased for the first time at the upcoming COMPUTEX 2022 between May 24th and 27th at Booth #N0605a in Taipei Nangang Exhibition Center, Hall 1. Customers, partners and visitors worldwide will have an opportunity to experience the infinite possibilities for realizing more diversified applications and a brighter future empowered by Arilutx smart sensing and imaging solutions on display at the booth.
At COMPUTEX 2022, Artilux will demonstrate full product series, including "Foresee" for automotive LiDAR, "Aware" for wide-spectrum sensing, "Connect" for optical communication, and "Explore" for wide-spectrum imaging. With the key theme "F.A.C.E. the Brighter Tomorrow", Artilux is thrilled to share how its leading CMOS SWIR technology will shape the next-gen innovative scenarios in terms of optical communication, sensing, and imaging to create and fulfill more possibilities for users.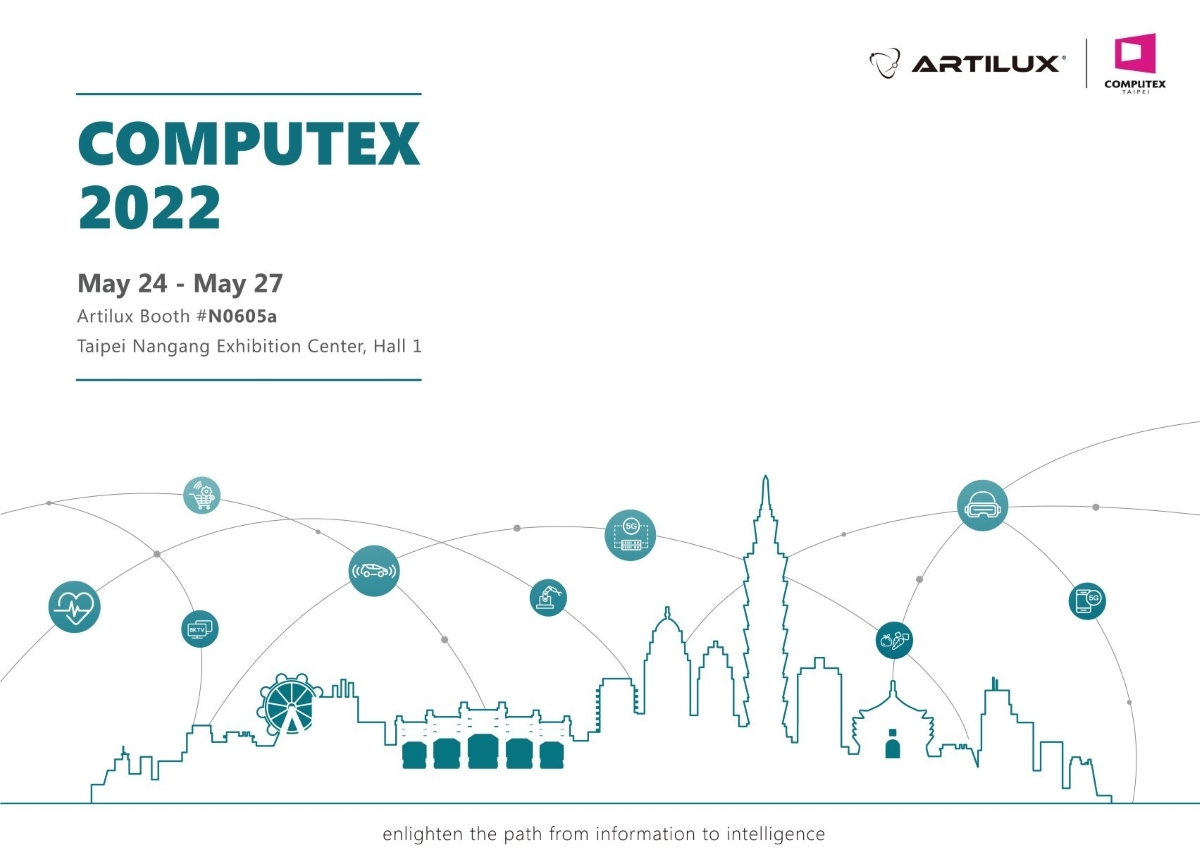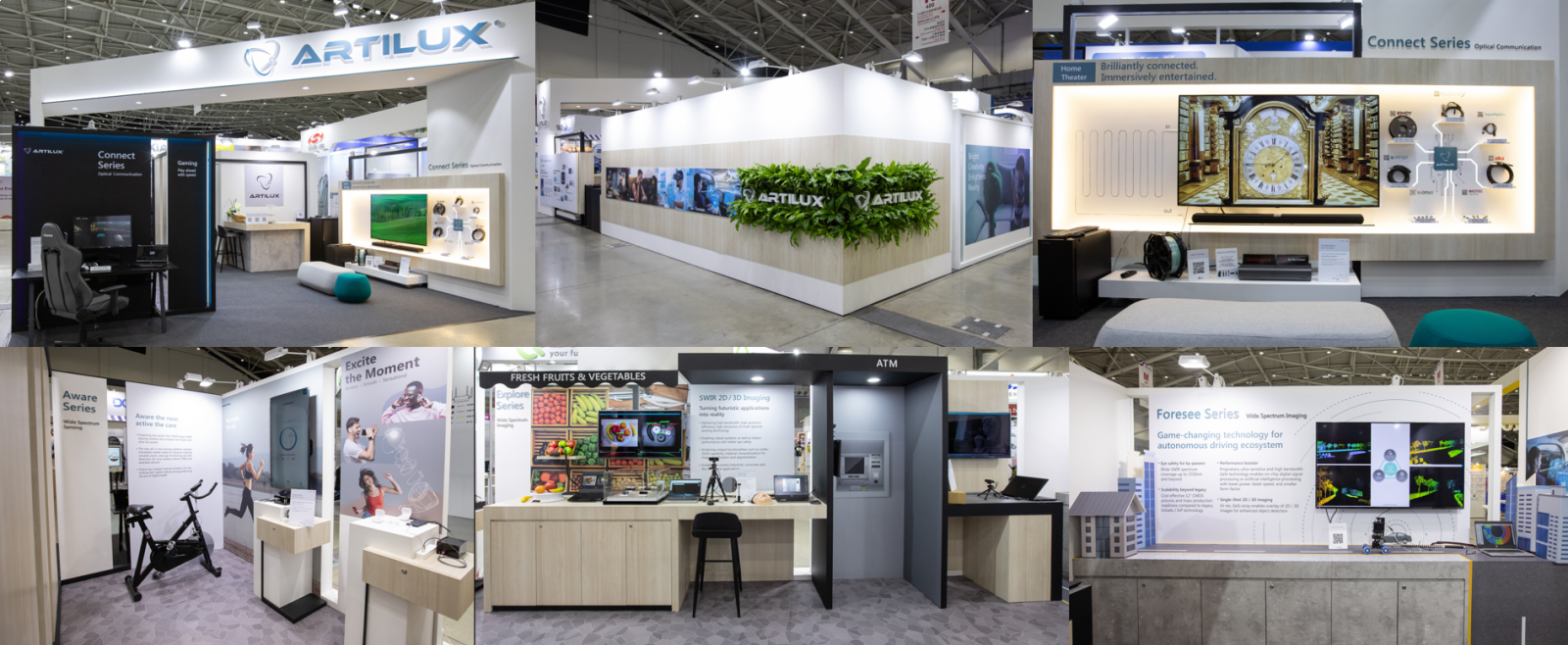 About Computex
Established in 1981, COMPUTEX TAIPEI (also called COMPUTEX) is the leading global ICT and IoT show with a complete supply chain and ecosystems. Co-organized by the Taiwan External Trade Development Council (TAITRA) and Taipei Computer Association (TCA), COMPUTEX, based upon Taiwan's complete ICT clusters, covers the whole spectrum of ICT industry, from established brands to startups and from ICT supply chain to IoT ecosystems. With strong R&D and manufacturing capabilities and IPR protection, Taiwan is a strategic destination for foreign companies and investors looking for partners in global technology ecosystems.
Main Themes for Computex 2022
COMPUTEX has grown, transformed with the industry, and established its reputation as the world's leading platform.
The expo will continue with the position of "BUILDING GLOBAL TECHNOLOGY ECOSYSTEMS", featuring the latest tech trends: Innovative Computing, Accelerating Intelligence, Digital Resilience, Connected X-Experience, Innovations and Startups, and Sustainability.