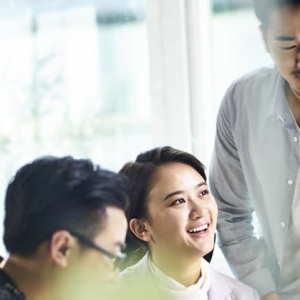 Senior Optical Module Development Engineer
Job Type : Full-Time
Location : Hsinchu (Taiwan)
Post Date : 2023/03/01
---
Summary :
The Engineer will work in a product development team and focus primarily optical design and simulation of new photonics-based products and their component.
He/she will carry out the activities of design, simulation, prototyping, testing, process development, and transfer to manufacturing in a single context/vision of the final product and its performance.
He/she is expected to be a team player capable of learning and supporting if called upon, the roles of his/her colleagues in a fast-paced, flexible small-team environment.
---
Roles & Responsibilities:
Optical sensor design & simulation, for example, lens/collimator/cap/molding design & simulation, materials modeling & simulation, and system x-talk simulation
Optimization of module level optical performance, for instance, maximizing the signal to x-talk ratio
Overall optical performance validation on pixel level, module level, and system level
Test bench design (in-house & packaging house & production line)
Customer-side product design support & production support
Handle & resolves issues with some technical guidance
---
Requirements & Qualifications:
Master's degree in Electrical Engineering, or Applied Physics, or Physics
Over 2 years of experience in Photonics R&D, or Product Development, or Product Design
Good mathematical understanding of optics, electricity and circuits, heat flow, and thermo-elastic properties of solids– as well as the ability to evaluate these properties with coding
Experience of using commercial optics simulation tools
Hands-on experience in electro-optic testing of photonics components, devices, modules, and systems
Fluent English verbal & written communication