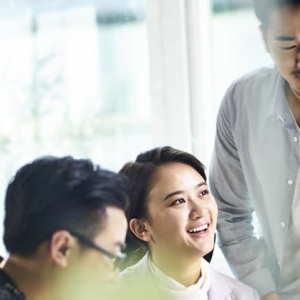 Sensor Algorithm Technical Manager
Job Type : Full-Time
Location : Hsinchu (Taiwan)
Post Date : 2022/05/03
---
Summary :
This is a key role to develop ATLX health sensing technology. Will work with EE and FW engineers to design algorithm in ways to advance health sensing technology that maximize ATLX's core value and improve ATLX product's competitive strength.
---
Roles & Responsibilities:
Develop digital signal processing techniques and algorithms with applications specific to optical health sensing, including, but not limited to, photoplethysmogram (PPG) and near-infrared spectroscopy (NIRS).
Develop tools (software, script) to validate optical sensors performance.
Develop embedded management and control software for optical modules/sensors.
Evaluate the opto-electronics characteristics of module. Analyze its properties and decide the settings for application software.
Work closely with EE & FW on specifying, designing, developing, and testing (Verilog) designs on embedded FPGA and SoC platforms.
---
Requirements & Qualifications:
Basic Qualifications:
PhD or Master degree in Computer Science, Electrical Engineering or a related field or equivalent practical experience
5+ years of industry experience in the areas of sensor signal processing RD
Experience in sensing algorithms with noisy sensor data
Experience working with biomedical signals like ECG, PPG, and NIRS
Experience in one or more of the following languages: Python, C/C++, Java
Experience with embedded devices and sensors
Interpersonal and communication skill
Preferred Qualifications:
Experience with FPGA simulation tools and FPGA design (Strong plus)
Familiarity with DSP functions in FPGAs (Strong plus)