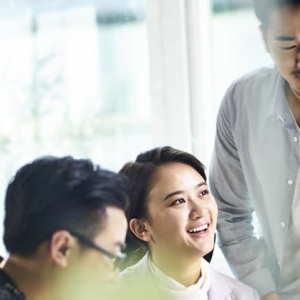 Job Type : Full-Time
Location : Hsinchu (Taiwan)
Post Date : 2022/05/03
---
Summary :
This is a once-in-a-career opportunity to join an IP team integral to a fast-growing technology company focused on solving some of the most cutting-edge challenges in the world. We are looking for a patent engineer with a strong technical background and proven track record of success to support our booming business. This position will be based in Artilux's HQ in Zhubei, and you will work closely with key stakeholders within Artilux to protect and utilize intellectual properties that are critical to the company.
We embrace diversity and inclusion, where everyone can be their authentic self, and where that authenticity is celebrated as a strength. We are committed to recruiting and rewarding staff by professionalism, expertise, dedication and integrity, not by ethnicity, race, color, appearance, religion, age, gender identity, disability, nationality or socio-economic status.
---
Roles & Responsibilities:
The main responsibility will be in patent portfolio development, but there are opportunities to expand work scope into other areas of IP, depending on the candidate's experience and career interests.
---
Requirements & Qualifications:
Basic Qualifications:
More than 3 years experience in in-house or law firm handling patent matters for multiple jurisdictions
Solid technical background in semiconductor, electrical engineering, or optoelectronics
Expertise in patent law/rules/regulations/procedures in at least two or more jurisdictions including Taiwan, China, US, and EP
Ability to independently draft and prosecute patent matters in Chinese and English language
Excellent communication skills with subject experts and layman
Patent portfolio management
Outside counsel management
Preferred Qualifications:
Past work experience in semiconductor or IC industry preferred
Personality Traits:
Embody high standards of integrity, ethics and accountability
Work well in dynamic environment