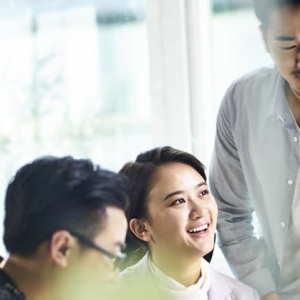 Senior Field Application Engineer
Job Type : Full-Time
Location : Shenzhen (China)
Post Date : 2023/04/10
---
Summary :
Artilux is looking for an experienced Field Application Engineer to support customer design activities in each development stage and solve application issues.
---
Roles & Responsibilities:
Provide pre-sales, products promotion and penetration into customers' projects.
Contribute and consolidate support needs from each customers' project stage, include EE/ME/OE design.
Analyze and debug technical issues at the hardware, firmware and software level.
As a technical contact window, build and maintain customer relations and trace needs from customers and market trend.
On-site technical support for China customers.
---
Requirements & Qualifications:
Bachelor's degree and above in Electrical Engineering, Mechanical Engineering or related field or equivalent practical experience
More than 3 years of working experience related to wearable device, mobile phone or consumer electronics
Experiences in sensors integration or system development from engineering processes to mass production
Experiences in C code, Knowledge of mobile/wearable device platform driver support
Experiences in microcontroller architecture, PCB schematic and layout are plus
Field support experiences in TWS earbuds or optical sensors field are strong plus