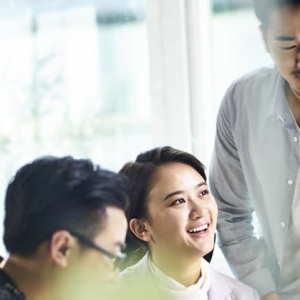 Packaging Staff Engineer - Optical Sensing Module
Job Type : Full-Time
Location : Hsinchu (Taiwan)
Post Date : 2023/03/01
---
Summary :
As a Packaging Staff Engineer in ATLX, you will be responsible for the design of packaging solutions for an optical sensor product line. This position requires self-starters who can manage complex packaging designs from concept through release to production. You will work with a highly motivated team of engineering professionals and have personal responsibly to drive your designs through the process. This position requires working knowledge of all aspects of packaging and electromechanical design.
---
Roles & Responsibilities:
Manage development and test of custom packaging from concept to end of life.
Create/review documentation in detail for packaging drawings, artwork, and bills of material.
Strong design trouble shooting skills required for sustaining engineering/root cause analysis. Includes all sustaining activities for production, drawing up-dates as required.
Work closely with purchasing, packaging suppliers and product manufacturers to ensure packaging designs are aligned with manufacturing processes and optimized for cost.
Interact in a team environment with hardware engineering and manufacturing.
Oversee and manage complete packaging development process, including design, prototype development, and performance testing.
Support continuous improvement activities including redesigning, testing and implementing packaging for existing products for improved design and cost.
Contribute to the development of operating procedures, standardized practices, material specifications and validation test methods.
Responsibilities include writing of specifications, production sustaining, and participating in overall module specifications.
---
Requirements & Qualifications:
Basic Qualifications:
BS degree in Electrical Engineering, Optics Engineering, equivalent, or better.
Great knowledges and experiences of optical packaging (technologies, assembly processes, materials), as illustrated in the following

Very compact lens module design and packaging lid/cap design,
nsertion molding and/or 2-shot molding of compact components
Glue design, selection, and glue bleeding control
Optical materials modeling, selection, and testing
Optical packaging (reliability) standards and FA techniques

Proficient in the use of CAD applications.
Preferred Qualifications:
Working Experience as a RD staff in packaging/assembly house is strong plus.
Experience in optical sensor packaging development is a strong plus.