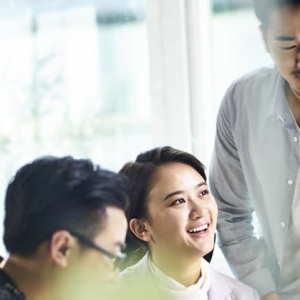 Job Type : Full-Time
Location : Hsinchu (Taiwan)
Post Date : 2023/11/09
---
Summary :
As a Quality Engineering (QE) Engineer, your role is to ensure that customers receive high-quality engineering services. This includes, handling Corrective Action Requests (CARs), collecting and acting on Voice of the Customer (VOC) feedback, reviewing and verifying customer requirements, reviewing engineering changes, execution, and quality performance. Additionally, you will support the ISO9001 management system by conducting internal audits, maintaining the Document Control Center (DCC), and facilitating third-party audits to guarantee customer satisfaction.
---
Roles & Responsibilities:
1. CAR & RMA handling
•Good experience on 8D, 5W1H, fishbone, and DOE for the root cause analysis
•Has the ability to integrate the data/information/records that are from cross-functional departments.
•As a lead, build up a team and co-work with the members of cross-functional departments to complete the 8D or FA report.
•Communicate with subcontractors for updates and solutions on new and pending quality issues.
•Keeping track of returns and following up on related processes with cross-departments, including subcontractors.
2. As the Customer Quality Contact Window, responsible for defining early quality specifications and ensuring continuous improvement after mass production if any quality issues arise. Responsible for the analysis and communication of abnormal/unusual returns made by customers.
3. Assist customers in enhancing the quality of their production. Collaboration with OSAT, respond promptly to customer's requirements and comply with REACH, RoHS, GP, self-assessment, MSDS, EMRT/CMRT, and other regulations. Participant in regular quality meetings with customers.
4. ISO 9001 system management
•Familiar with ISO9001 quality system
•Continue to improve the internal quality system processes
•Assist in QSM-related activities such as internal audit, MRM, DCC, 3rd party audit…etc.
---
Requirements & Qualifications:
1. Strong communication and management skills.
2. Detail-oriented and good time management.
3. Independent person and also a strong team player.
4. Customer relations experience.
5. Microsoft Office knowledge.
6. Proficient in English with a TOEIC score of 800 or IELTS score of 7+.
7. Over 3 years in assembly or module house that is responsible for quality or process engineering.