Corporate
2022/05/11 Hsinchu, Taiwan
Artilux Unveils Full Product Series at COMPUTEX 2022
Leading the next wave applications and development for CMOS SWIR technology
Artilux, the renowned leader in CMOS SWIR optical sensing technology and GeSi (Germanium Silicon) technology, today announced that a full range of products will be showcased for the first time at the upcoming COMPUTEX 2022 between May 24th and 27th at Booth #N0605a in Taipei Nangang Exhibition Center, Hall 1. Customers, partners and visitors worldwide will have an opportunity to experience the infinite possibilities for realizing more diversified applications and a brighter future empowered by Arilutx smart sensing and imaging solutions on display at the booth.
At COMPUTEX 2022, Artilux will demonstrate full product series, including "Foresee" for automotive LiDAR, "Aware" for wide-spectrum sensing, "Connect" for optical communication, and "Explore" for wide-spectrum imaging. With the key theme "F.A.C.E. the Brighter Tomorrow", Artilux is thrilled to share how its leading CMOS SWIR technology will shape the next-gen innovative scenarios in terms of optical communication, sensing, and imaging to create and fulfill more possibilities for users.
Artilux Aware Series is a multi-spectrum all-in-one bio-sensor based on CMOS SWIR technology for precise in-ear detection and biosentric signal algorithm, fully strengthening the user experience in health monitoring with TWS earbuds and wearables. Artilux Connect Series is the world's first all optical HDMI 2.1-compatible IC solution, delivering high-resoution and long-distance data transfer with low power consumption, breaking the stereostype that fiber cables are cost prohibitive. Artilux Explore Series is the global first 3D camera featuring dual spectrum, which reduces the risk of eye damage and minimizes sunlight interference and to give consistent outdoor-indoor user experience. Artilux Foresee Series is the SWIR LiDAR solution targeting affordable safety in assistive and autonomous driving.
With deep engagement in research and development, Artilux fundamentally solves existing technical bottlenecks in the industry through its leading CMOS SWIR technology, and continues to collaborate with partners to expand the SWIR ecosystem and to drive new SWIR applications and opportunities.
More information please visit www.artiluxtech.com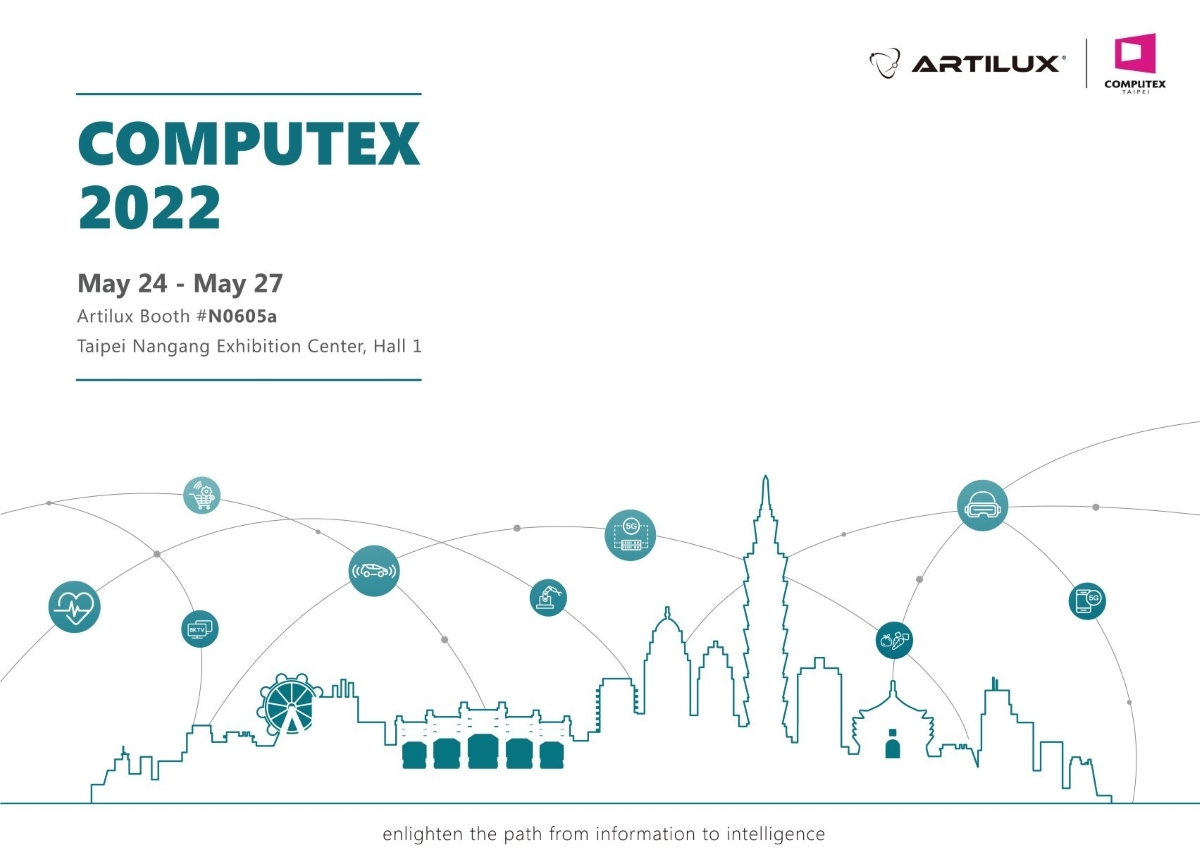 【Press Photo 1】With the key theme "F.A.C.E. the Brighter Tomorrow", Artilux will demonstrate how its leading CMOS SWIR technology enables the innovative scenarios in optical communication, sensing and imaging at the booth #N0605a during COMPUTEX 2022.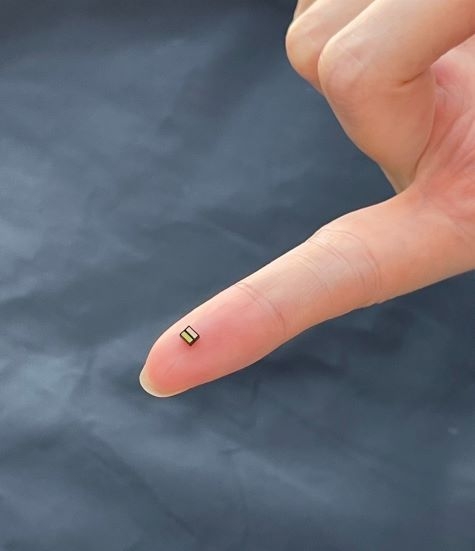 【Press Photo 2】Artilux unveils the multi-spectrum all-in-one Aware bio-sensor with compact form factor, ultra-sensitivity, precise in-ear detection, and integratable bio-signal algorithm to expand digital health applications for TWS earbuds and wearables.