Events
2021/10/10 - 2021/10/14 Potsdam, Germany
ISLC 2021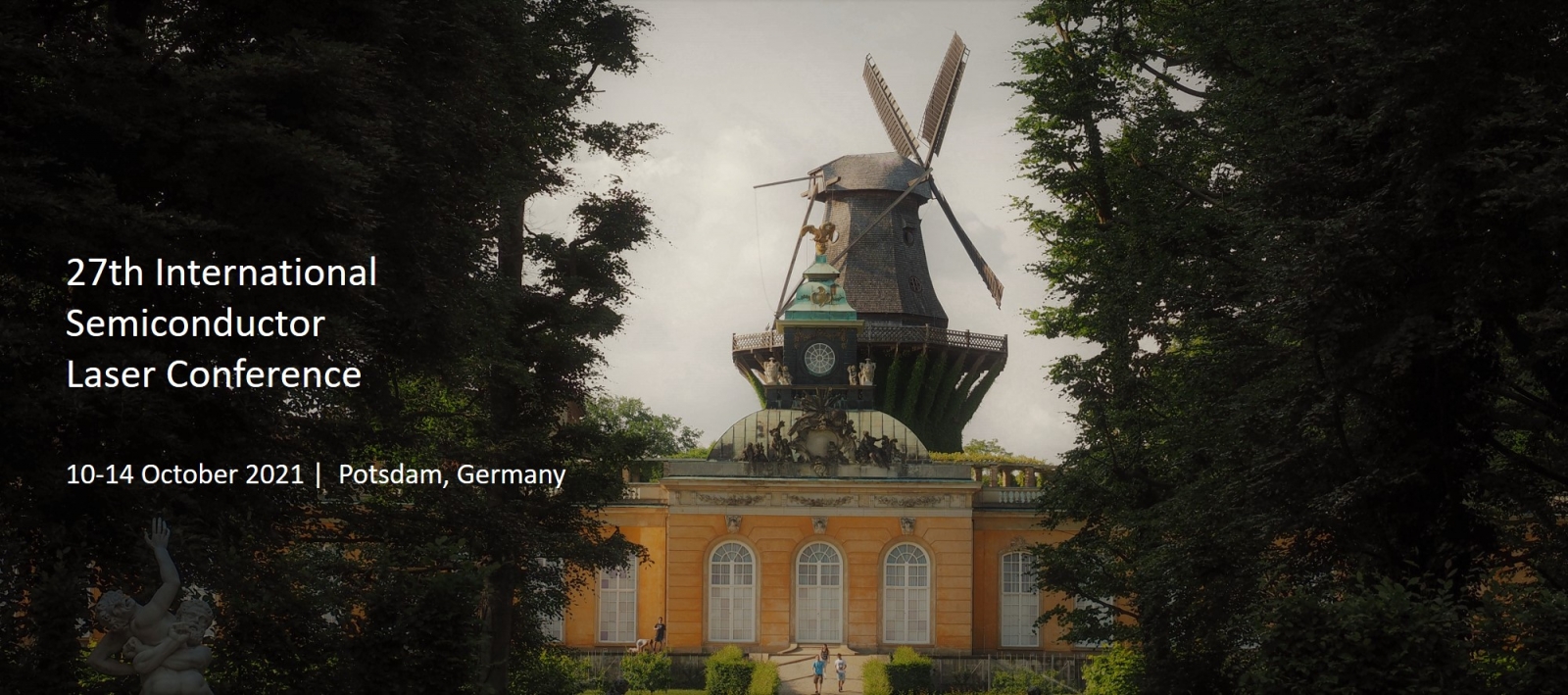 Welcome to ISLC 2021 - 27th International Semiconductor Laser Conference
ISLC 2021, the 27th International Semiconductor Laser Conference, will take place in Potsdam, Germany, during Oct. 10th and 14th 2021. The ISLC has more than 50 years of tradition, attended by a highly international audience and with locations cycling between the Americas, Asia/Australia and Europe/Mid-East/Africa regions every two years. Since its founding, many new and ground- breaking semiconductor devices have been first presented at this prestigious conference.
The ISLC is dedicated to latest developments in semiconductor lasers, amplifiers and LEDs. The conference seeks to be as inclusive as possible, to represent excellence from all global regions and in all areas of currently active semiconductor laser research. ISLC 2021 and the associated exhibition are organized by the Ferdinand-Braun-Institut, Berlin and supported by IEEE Photonics Society as technical sponsor.
The conference provides many fine confirmed laser legend, plenary and invited speakers as well as dedicated Sunday workshops on highly relevant topics. The conference is accompanied by a focused exhibition.
Sunday, October 10th, 2021
Time in CET – Central European Time (UTC +1)
12:00-13:00 Welcome lunch
13:00-15:00 Workshop SuP1: Current and future of photo detection technology (Presider: Nobu Nishiyama)
13:00-13:15 Current and perspective on "classic" photodiodes for telecommunications applications
Masahiro Nada | NTT research lab, Japan
13:15-13:30 Highly efficient InP-based waveguide photodetectors for optical communication systems
Hideki Yagi | Sumitomo Electric Industries, Ltd., Japan
13:30-13:45 High performance Ge photodetector with Franz-Keldysh effect on Si-photonics platform for data communication
Junichi Fujikata | Tokushima University, Japan
13:45-14:00 Miniaturizing atomic systems for timing and sensing applications
Markus Krutzik | Ferdinand-Braun-Institut gGmbH, Germany
14:00-14:15 CMOS-based SWIR 2D/3D sensing with GeSi technology
Erik Chen | Artilux Inc, Taiwan
14:15-14:30 On-chip spectroscopy with a single tunable photodetector
Fengnian Xia | Yale University, USA
14:30-15:00 Panel discussions
15:00-15:30 Coffee break
More details please visit www.islc2021.org